Listen to the Latest Interview (01:12:00)
Don't Miss An Episode
Exclusive Email Only Content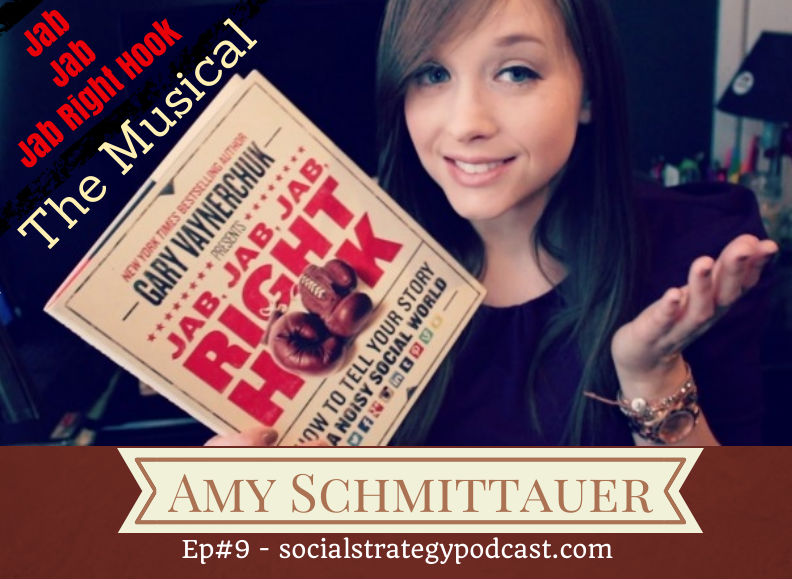 Do you want to know how to get 130,000 views on your YouTube channel?
So what's the secret to a successful Youtube channel?   When I first saw Amy's video I thought sure she just sang a book review and that was pretty awesome but little did i know that Amy has over 200 videos on her Youtube channel and none of them are singing.
This episode is a masterclass in overall social media strategy including how to increase your email list, drive visitors to your site and boost your SEO all with the power of  the "Little baby child of Google…YouTube"
In this episode you will learn about:
Amy and I Discuss:
The three things you need for YouTube success.

What you can do to grow your channel by 200% in the next 8 months.
How you should be using Facebook to grow your YouTube channel
How Amy got Gary Vaynerchuk to promote her YouTube video.
Continue reading "SSP 009: Jab Jab Jab Right Hook: A Musical Podcast"