Listen to the Latest Interview (00:55:12)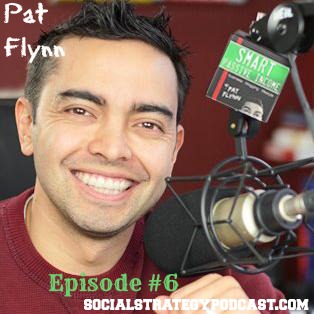 How do you make a great first impression online? Did you know that what you are currently doing with pop-ups on your site could be wrong? We talk about why in this episode. If you ever wanted to know more about getting leads and how your site should be structured you have to listen to this episode.
One of the things I  didn't mention below is considering a mastermind or getting involved in a mastermind group.  Over the past few weeks I've been meeting amazing people.  In our conversations there's a theme that's been constant with all of them and it's to surround yourself with like minded people.
More specifically we talk about:
The four elements of winning site design.

Why you are losing customers in the first 2.5 seconds they visit your website.
The power of first impressions
How not to use social proof, and of course how to best use it
and so much more …
Continue reading "SSP 006: The Power of First Impressions with Pat Flynn"