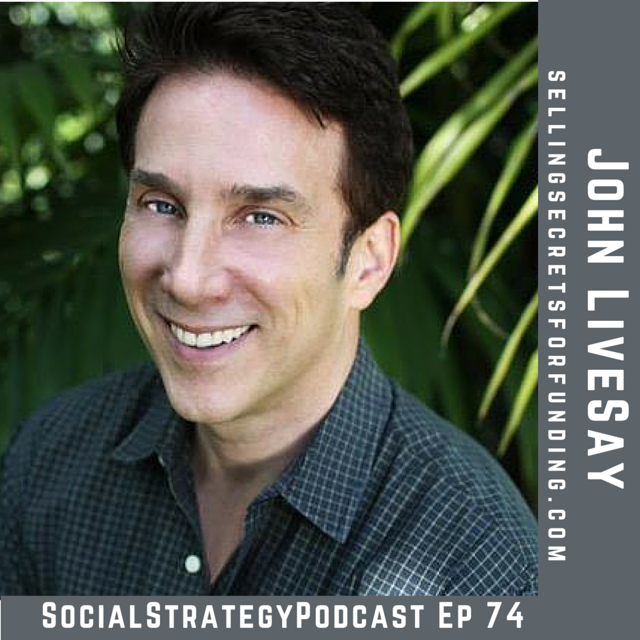 Listen to the Latest Interview (00:32:35)
Don't Miss An Episode
Exclusive Email Only Content
Hey guys in case you missed it catch up on Episode 73 Jeff Herrmann.  A fascinating talk about content marketing.  Our guest this episode is known as The Pitch Whisperer.  John helps tech founders develop an irresistible pitch to get the funding they need — fast.
If you've ever wanted to know how to pitch a venture capitalist grab a pin and pad!  John is also the host of the very popular The Successful Pitch podcast where investors share their criteria on which start-ups they fund and start-ups share how they got funded.
One of the things that resonated with me is something John said early in our discussion he stated that a lot of founders make a mistake when they pitch to investors. They are thinking, if I can show you how great that idea is, you'll give me money when in fact, you have to show them how great you are first. Investors invest in the jockey not the horse.
Here are the highlights of my conversation with John:
Words of Wisdom
In this part of the show notes I pull out the some of the knowledge from the interview into small bites you can jot down or throw in Evernote.  What I do for podcast and important notes is copy them over to Evernote then add them to my journal for what applies to my business.  It's been pretty effective for me.
Text 66866 To Get John's Guide – Crack The Funding Code
In order to make your dreams a reality, you have to sell yourself first.
Most of the founders of start-ups are so afraid of misperception when in fact, they should be afraid of customer indifference.
You have to be authentic and a human being, not a robot, when you go on and pitch.
A confused mind always says no.
Do not try to boil the ocean, just boil a couple of glasses of water. Prove a concept, be known for it and then start selling everything else.
No matter what you are talking about, you have to be a good storyteller. Storytellers rule the world. People remember your stories not your numbers.
Connect with John:
Podcast Resources
The following section is to highlight and talk about products I use and would personally recommend.  Understand that with some of these recommendations I may be paid an affiliate commision if you choose to purchase or sign-up with the service.  This will not cost you any additional money but does help keep the show going.
Introducing ScreenFlow Partnership – Screen Recording
I used ScreenFlow for the SnapChat for Business video I posted back in January.  It's not a full training but just some quick tips on using Snapchat and it's done with ScreenFlow.  It's here: http://vernonross.com/snapchat-for-business/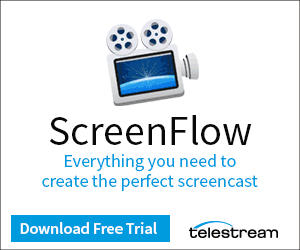 I personally use ScreenFlow on an almost daily basis and have been for a few years.  It's a much better solution than other more expensive programs out there and it's quick to pick up and start using right out of the box.  If you attended Podcast Midwest last year you know that Telestream among others sponsored a 4 license give away for my listeners and attendees of the podcast.
Podcasting and Media Hosting

Just use Promo Code: VRPODBEANFREE when you sign up. At the end of the trial you still have the free option so it's a no brainer. For more details and to check out our other "Friends of the Podcast" <= Click the Link

I've worked out an exclusive deal with Spreaker and seriously I'm the only one right now that can offer this deal. When you click on the Spreaker banner of the image this post you will automatically get a 30 Day trial for any of the Pro packages Spreaker offers. Not just a free Broadcaster account but up to the $119 a month account usually reserved for radio stations.
If you enjoyed this episode of the Social Strategy Podcast
Music Artist in Episode:
Singleton Singleton was so generous to give me permission to use their music on this podcast so make sure to check them out. Also like them on Facebook: Like Singleton on Facebook