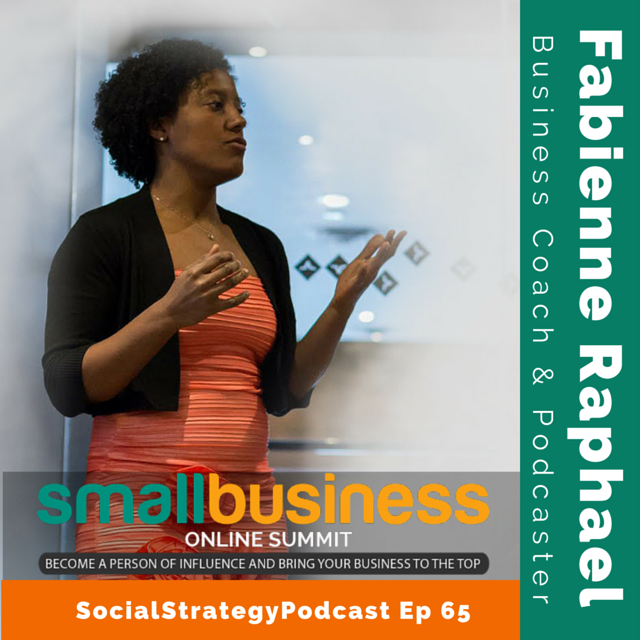 Listen to the Latest Interview (00:55:57)
Don't Miss An Episode
Exclusive Email Only Content
What You Missed
You heard from Josh Elledge (Exclusive Interview) and learned how to get booked on Television.  We're talking millions in free media exposure! Josh talks about the one thing you must have to get booked.
In this episode I have a return guest a former Olympian Fabienne Raphael.  She's a writer with several published works, a business coach and the host of the podcast 'Marketing to Crush Your Competitors'. She's the creator behind Small Business Online Summit featuring yours truly and 28 other amazing business influencers.
Here are the highlights with my conversation with Fabienne:
Favorite Podcast Resource
• Periscope
Some quotes and advice from Fabienne:
 I am a communicator and I love to get the best out of people
 If you do it all and you are so-so at a couple of things, then you will end up with a so-so result.
To Connect with Fabienne Online:
 Black Friday Deal Promo Code = blackfriday => All Courses Included One Price
Buy one course at the currently listed price and I'll enroll you in all the courses offered and any new courses released this year!  That's a $1497.00 Value
Podcast Resources

The Social Strategy Academy is where you can take the podcast information you receive here to the next level with customized training and toolkits.  Not only do you get extended versions of the podcast but there are free templates that you can literally just put your name on and use.  I take you step by step through some of the most asked questions and skill needed to succeed online and in business.
Deals for Podcasters

I've worked out an exclusive deal with Spreaker and seriously I'm the only one right now that can offer this deal. When you click on the Spreaker banner of the image this post you will automatically get a 30 Day trial for any of the Pro packages Spreaker offers.  Not just a free Broadcaster account but up to the $119 a month account usually reserved for radio stations.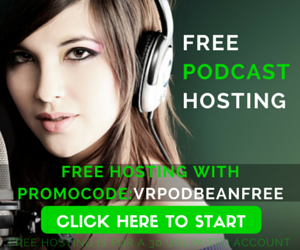 Just use Promo Code: VRPODBEANFREE when you sign up.   At the end of the trial you still have the free option so it's a no brainer.  For more details and to check out our other "Friends of the Podcast" <= Click the Link
Become a Patron – Just Like NPR's Spring Fund Drive => Can I get a $Buck a month? <=
If you enjoyed this episode of the Social Strategy Podcast

 
Music Artist in Episode:
Singleton Singleton was so generous to give me permission to use their music on this podcast so make sure to check them out. Also like them on Facebook: Like Singleton on Facebook