Listen to the Latest Interview (1:38:21)
Don't Miss An Episode
Exclusive Email Only Content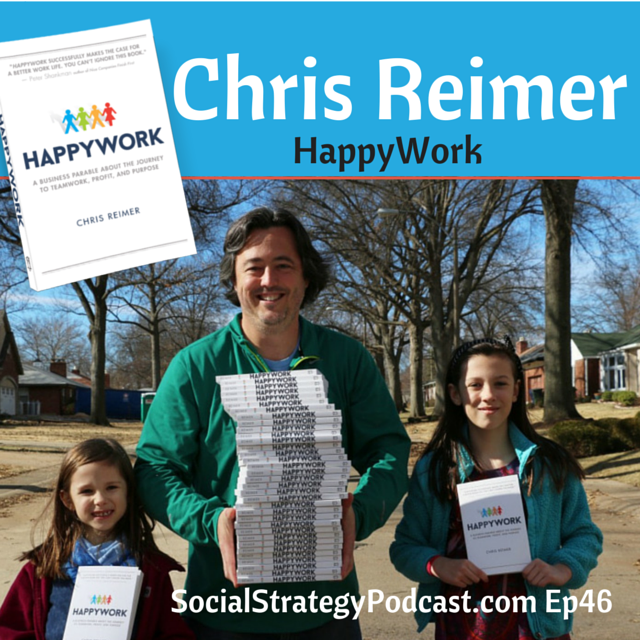 What's the worst experience you've ever had at work?
My guess is it was pretty bad right?
The sad part is that too many of us have bad stories about work.  In this episode is author Chris Reimer addresses this very issues  in his first book Happywork.
Here are the highlights of my conversation with Chris:
Handling working with challenging people and how powerful negativity can also be.
Chris' background from graduating with a degree in Accounting, being unhappy with his chosen line of work at that time until he cooked up the idea for Rizzo tees and using social media to promote this t-shirt business until finally finding something which resonated to him and led him to pursue a career change to inspire more people.
Why leaders should pay attention to the little things, such as caring for your employees, as it can produce incalculable ROIs in the process,
The three sections of the Happywork agreement: Respect for the work process, Respect for each other, and Respect for business goal #1: Happiness,
How he leverages on Twitter, Facebook, Pinterest and Instagram in getting his message out and his assessment of how each platform is doing currently,
We really get into a great conversation about social media at [53:10] minutes in so make sure to check out that part of the interview.